Colorado Carnivorous Plant Society Home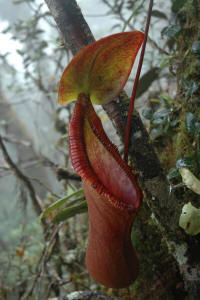 N. 'Trusmadiensis' Photo by Rich Ellis
Next Event
Colorado Springs Home & Patio Show January 19-21, 2007, Phil Long Expo Center
Pitcher Plants of the Americas
by Stewart McPherson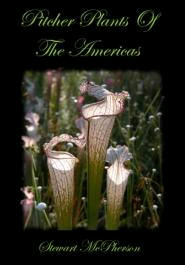 Pitcher Plants of the Americas is a detailed study of the natural diversity and wild ecology of the five genera of American pitcher plants (Brocchinia, Catopsis, Darlingtonia, Heliamphora and Sarracenia). The book includes over 200 color images, and represents the first complete overview of the systematics, biology, ecology, biogeography, conservation, and horticulture of the five genera of American pitcher plants as well as the most extensive photographic record of this remarkable and very beautiful group of plants. All currently known forms and varieties of each species of the American pitcher plants are described and examined in detail in many cases for the very first time. A more comprehensive overview and over 40 sample images included in the book are available at www.redfernnaturalhistory.com
To raise money and actively contribute to the conservation of carnivorous plants, profits from Stewart McPherson's new book Pitcher Plants of the Americas will be used directly to support a new conservation initiative aimed directly at providing a future for carnivorous plant species - with an end goal of purchasing at least one acre of Sarracenia Habitat in the South Eastern United States.
If you would like to aid the conservation of carnivorous plants and be among the very first to receive this exciting new title, please go here to complete the ordering process. Profits from each sale will be donated to a conservation fund - up to date details of the project and the money raised will be available on the website shortly. The book is due to be distributed from the end of September / early October 2006. For additional information concerning this conservation project please email sales@redfernnaturalhistory.com
Conservation Projects
NASC
The mission of the National Sarracenia Collection is to serve as a living record of the taxonomic, morphological and genetic diversity of the genus Sarracenia for purposes of conservation and cultivation.
Last Update
1-16-2007
Welcome to the Colorado Carnivorous Plant Society website. The new site will be much easier to use, have more photos and more information. With 3500 CP photos I believe we have the largest compilation of CP related photos under one domain name. Feel free to have a look around and email me with any questions or comments.
-Jeremiah-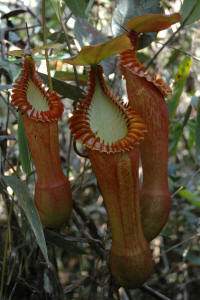 N. edwardsiana Photo by Rich Ellis
News
The photo galleries should be working now. Take a look at the new layout and let me know what you think.
See the What's New Page for monthly updates.
Photo of the Month
Cephalotus follicularis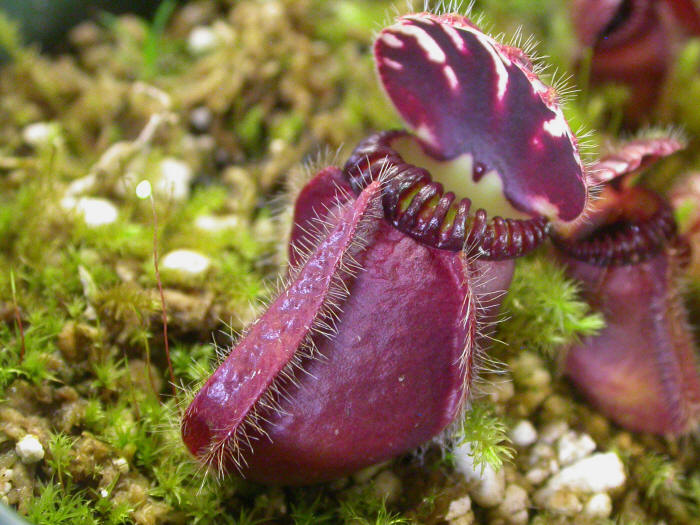 Photo by Jeremiah Harris with Nikon D70s, Plant grown by Jeremiah Harris.